Between 5pm and 7pm on November 11th we're having a special launch event for current and potential BigCommerce partners – web designers, developers and agencies in Austin, Texas and we'd really like it if you could attend.
You'll get to meet the team, see a demo of BigCommerce, learn more about our reseller program, network with like-minded individuals and most importantly have a great time. Oh, and there's complimentary food and drink too.
The launch event is on Nov 11th from 5pm-7pm at Union Park in Austin, Texas. It costs nothing to attend but spaces are limited, so please click the link below to reserve your spot now:
Click here to learn more or register now!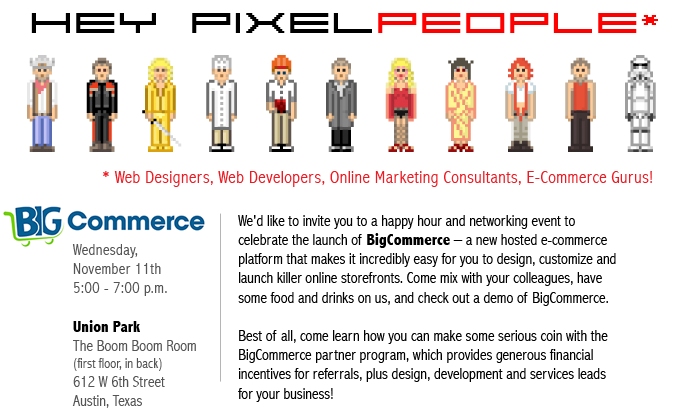 The launch event costs nothing to attend but spaces are limited, so please click the link below to reserve your spot now: